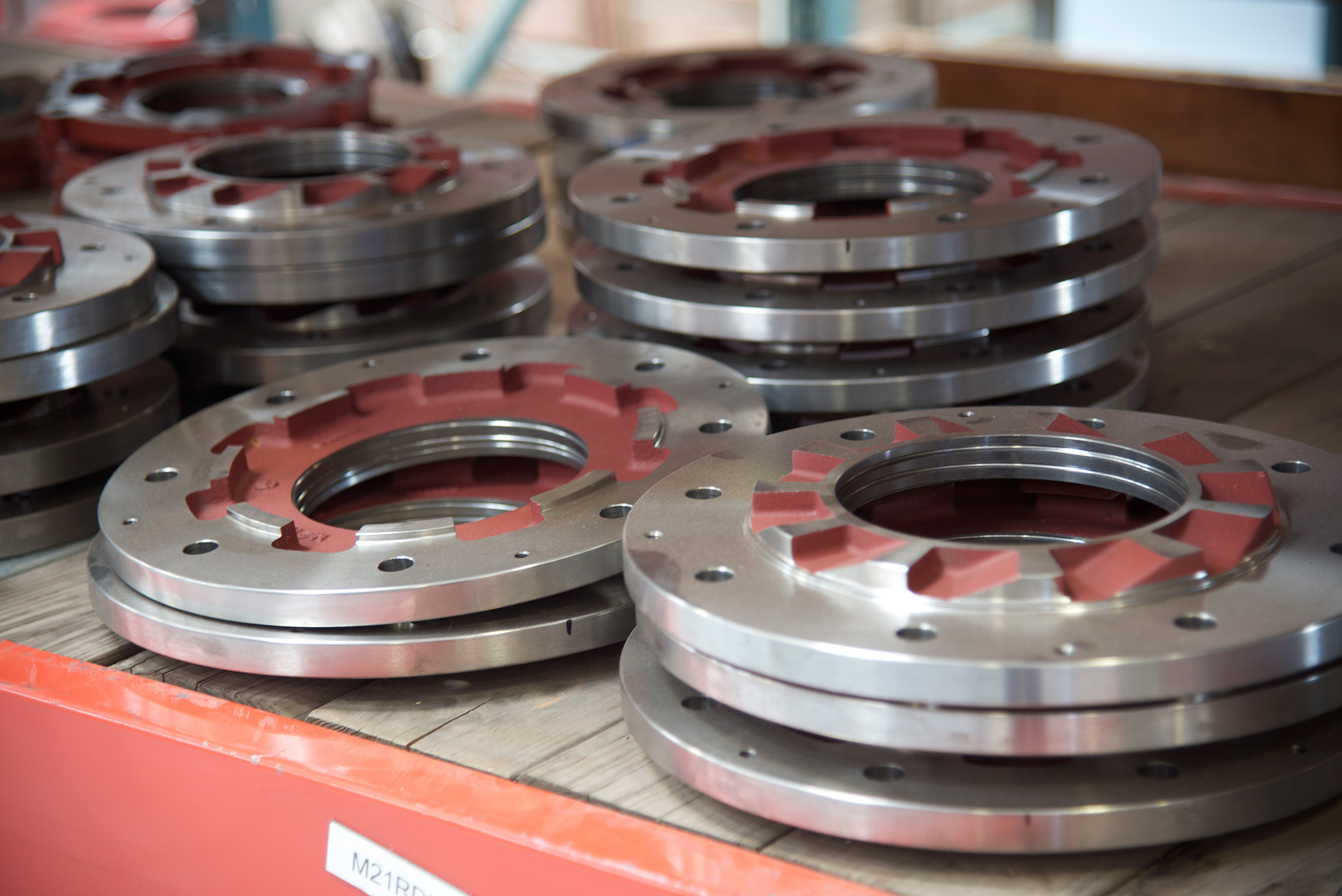 Using other brands with our products
Occasionally, one might find themselves searching outside of what we offer here at Amarillo Gear to work alongside one of our products. Whether it be drives, oil, or other necessary means of helping your systems work more efficiently, here are some helpful tips on using other brands with our products. 
Q: Can I replace my "Brand X" cooling tower gear drive with an Amarillo?
Yes.  Amarillo Gear Drives are designed specifically for the demanding environment of cooling towers. Therefore, the drives may be physically larger than many of the "industrial" gear drives that have been adapted for use in cooling towers.  Some tower modifications may be required to replace the existing gear drive with the Amarillo model.  Some of the items that must be considered are shaft sizes, location of the fan in the fan stack, height of the input shaft from the base, required coupling length, and bolt hole pattern. Please provide the nameplate HP and speed of the motor being used as well as the desired reduction ratio (or fan speed) when requesting a recommendation for a replacement Amarillo gear drive. For tower modifications, Amarillo Gear recommends you engage a qualified cooling tower manufacturer to assist with these changes. 
Q: Can I use "Brand X" oil in my fan drive?
Only if "Brand X" oil contains a rust and oxidation inhibitor (R&O) and meets specifications in the Amarillo Gear fan drive Operation & Maintenance Manual which also meets AGMA 9005-F16 lubrication requirements. In addition, lubricants must be compatible with nitrile and Viton seals, Amarillo's lacquer-based internal gear case sealer, and sprag-type backstops. Extreme pressure lubricants are not recommended. A list of Amarillo Gear-approved lubricants are included in the operating and maintenance instructions available at www.amarillogear.com.
Q: Why doesn't Amarillo Gear recommend EP oils?
A customer may elect to use an Extreme Pressure (EP) lubricant; however, Amarillo Gear Drives do not need the EP additives to operate properly.  In fact, EP additives will prevent our optional sprag non-reverse devices from properly functioning.
 In the past, data from bearing manufacturers had suggested that EP lubricants might extend bearing life. At that time, we recommended EP lubricants in gear drives without a sprag-type backstop.  However, current research indicates that some EP additives may reduce bearing life as evidenced in recent bearing manufacture's testing when water and humidity are present. Most EP additives include sulfur, and when in contact with water molecules, will become an acidic pH that is corrosive and reduces bearing life. Because Amarillo Gear has a long history of gear drives in service using non-EP oils, we conservatively decided to take EP oils out of our O&M Manual.