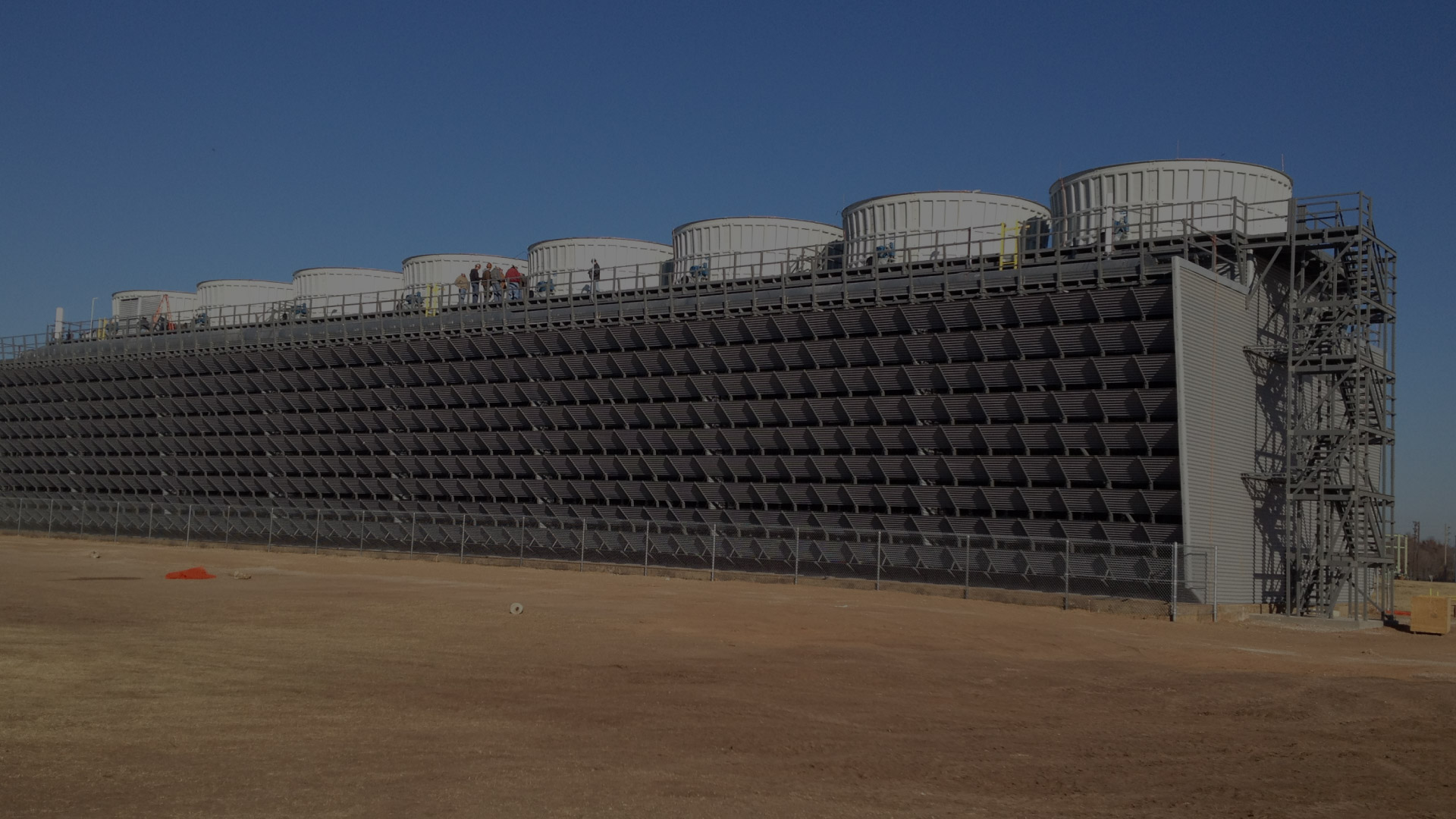 The Evolution of a Cooling Tower Gearbox
Cooling tower motors would be huge without gearbox technology, which would be impractical from both a size and expense standpoint. While gearboxes reduce the speed, they optimize cooling tower fan performance.
Here at Amarillo Gear, we understand how critical cooling requirements are to the life of your business and have spent years studying the demands that cooling tower gearboxes must be able to withstand. As a result, we have designed various solutions for situations such as extreme operating temperatures and high humidity, large-diameter axial fans, multiple on and offs per day, or reverse operation for de-icing.
COOLING TOWER SYSTEM REQUIREMENTS
One of the key components of a cooling tower is the fan, which is dependent on the gearbox to carry power from the motor to the fan blades. Gearboxes regulate that power by slowing its rotational speed. This speed reduction actually multiplies, thereby keeping the motor at a reasonable size and keeping costs down.
As the increasing demands of our growing population continues, both industrial and manufacturing sectors continue to produce more heat. Your cooling tower gearboxes must be able to meet those increasing demands while controlling vibration, sound, and expense.
Gearbox ratio is critical. Typical motor speed needs to be reduced by 9 to 15 times in any given application.
ADVANCEMENTS IN GEARBOX DESIGN
Amarillo Gear is ISO 9001:2015 Certified which means our focus is on continually improving our products and that we are recognized as being able to do so. Your cooling tower gearbox should be designed with adequate surface area to allow for heat dissipation so that the thermal ratings are not jeopardized below the service ratings. It should be capable of handling high torque demands to afford you safer working conditions and longer service life. Heavy-duty bearings extend your gearbox service life.
It is important that you use a gearbox with the reputation of Amarillo Gear for reliability, longevity and industry-best customer service, and knowledge of the complete cooling system.
For over 100 years, we have done all of our gear processing in-house using state-of-the-art equipment from gear blanking to finishing. Our applications include rotary table gears, wind machine gearboxes, marine transmission systems, cone crushers, and much more. Amarillo Gear is second-to-none, the best the industry has to offer. Don't trust any other name but Amarillo for your operations.