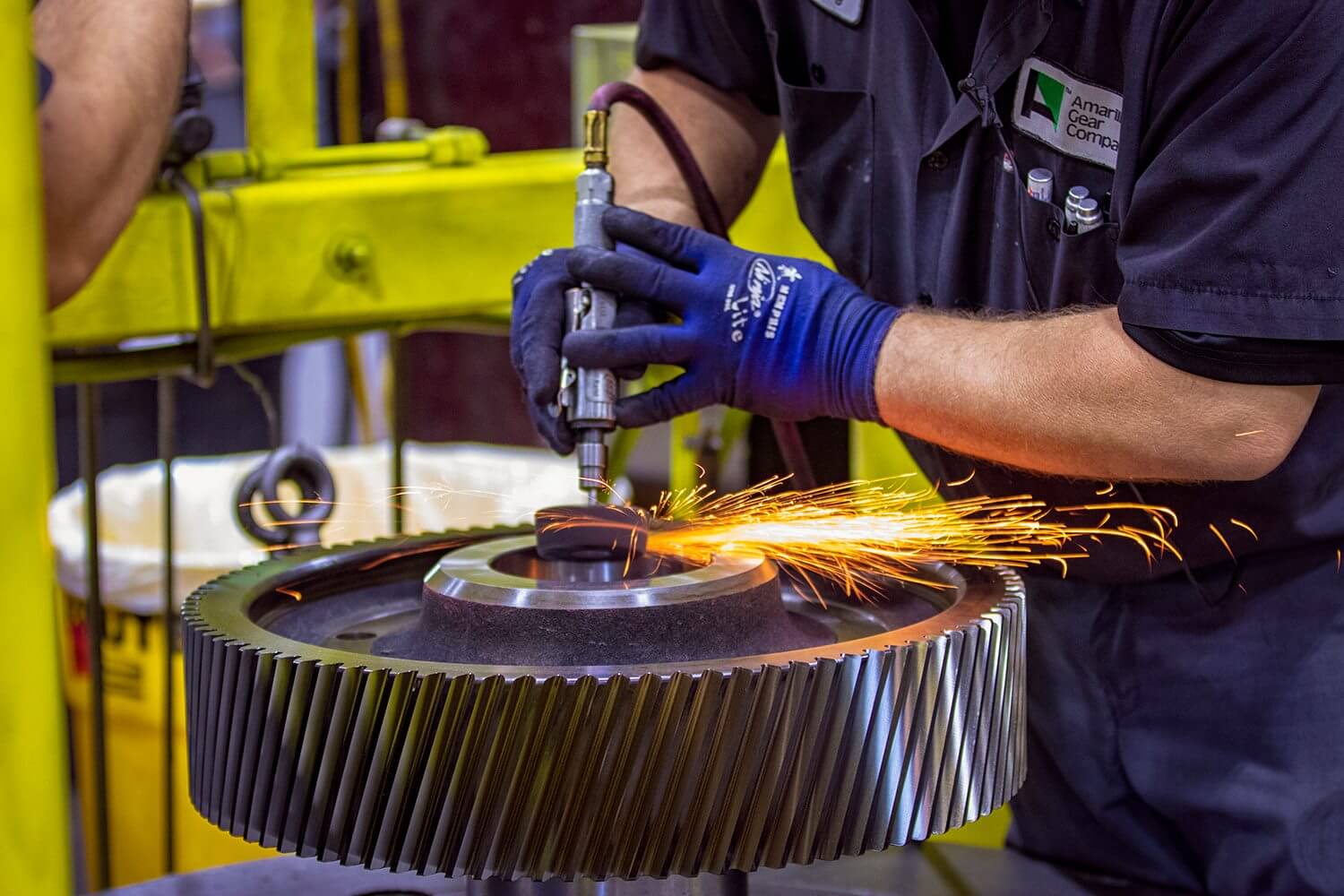 Even before the COVID-19 pandemic hit, safety has always been our highest priority – safety of our staff and employees, as well as the safety of each and every product we manufacture and distribute. When it comes to the manufacturing of reliable, heavy-duty mechanical equipment, from production to distribution, there is no substitute for quality and no standard acceptable less than "Safety First."
What should you expect when selecting Amarillo Gear and our services to benefit your business, and just how "safe" are we?
1. Quality Control. This demands attention to detail. Every step of the manufacturing process must be outlined and controlled in a safe way that also ensures a top-quality outcome. We maintain a strict quality program which involves each employee. We are ISO 9001:2015 compliant. Gear drives are manufactured to precise specifications from top quality materials. Permanent records are kept on each gear drive for future reference when quick and accurate replacement parts are required. Your Amarillo Gear investment is increased by our maintenance of an accurate parts history.
2. Testing of ALL products before shipment. This includes testing for safety issues as well as for function and quality. Using our "state-of-the-art" testing laboratory, we can provide complete noise, temperature, and vibration certification. All data is taken under full thrust and power loading up to 500 HP (373 kW).
3. Employee safety comes first. COVID Safety measures during the pandemic. A safe work environment is the starting point that everything else hinges on. Amarillo Gear is taking all precautionary steps to ensure the safety of our employees and their families. We have implemented CDC recommendations for social distancing, mandatory use of facial masks, employee temperature checks prior to entering our facilities, and heightened sanitation activities
At Amarillo Gear, safety is everything we do, from the planning stage to testing to shipping out the final product.
We offer ISO certified products that not only last for generations to come, but that also work efficiently and safely. To learn more about how our business can benefit yours or to place an order, contact us today!