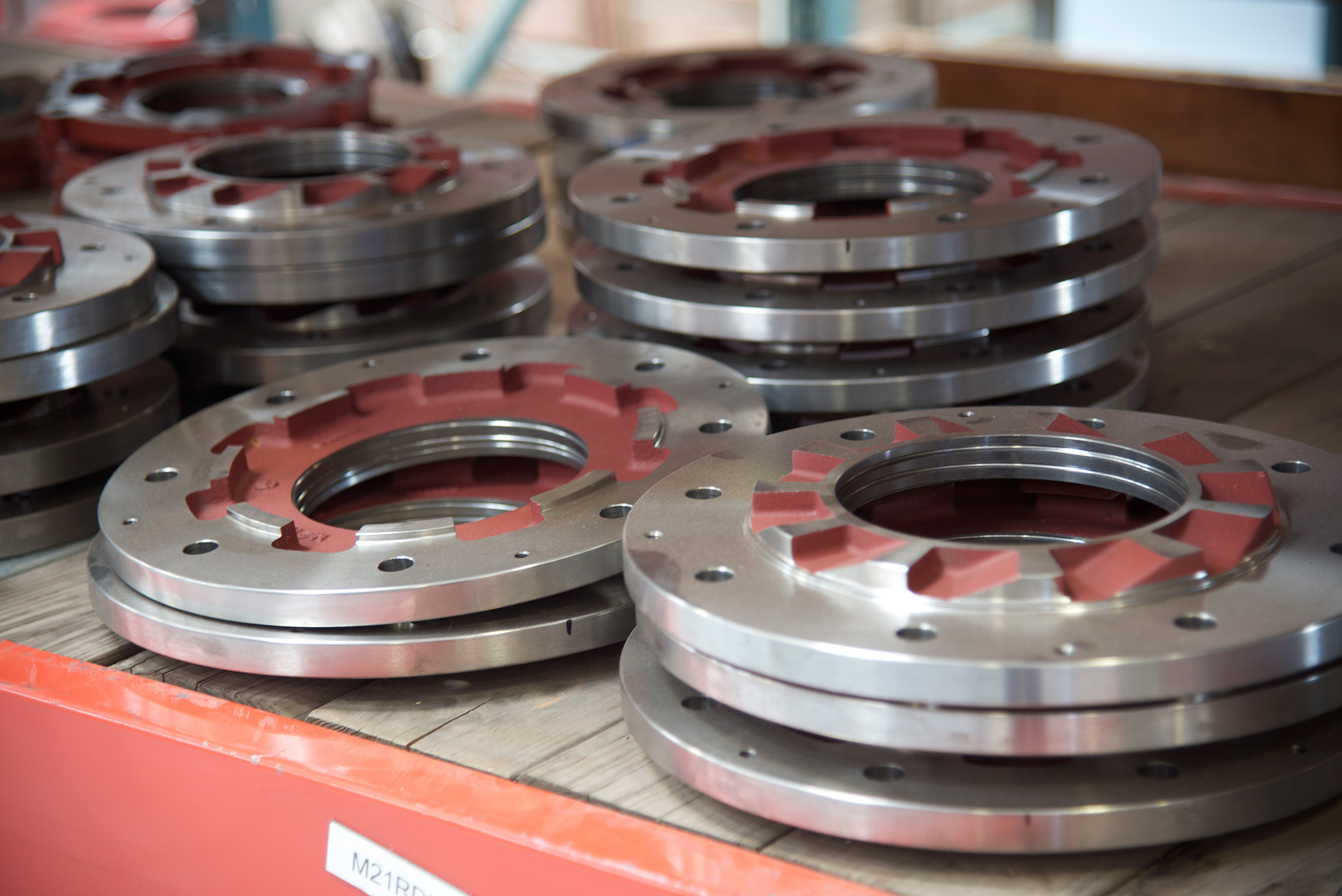 Amarillo Gear Company, proudly headquartered in Amarillo, Texas, has been serving the industry for more than 100 years.
Our pump drives are used all over the world, for irrigation systems, fire water protection systems, marine liquid barge systems, flood control operations, sewage to water treatment systems, and other industrial applications.
Likewise, the reliability of our products has earned us the reputation as one of the top players in the manufacturing of cooling gearboxes, specifically designed for tough duty in wet cooling towers, fin-fan heat exchangers, and air-cooled condensers. The applications we serve span from electrical power generation, to HVAC, or to any process where cooling is needed.
These are some of the advantages of working with a global manufacturing leader:
1. Reduced Long-Term Costs
We do it right the first time. We manufacture long-lasting gears and make sure our processes from raw materials to the delivery of the final products meet our customer's needs. This includes the best consultation, best technical support, and best overall experience.
2. Reliability
We never cut corners. At our state-of-the-art facilities, our engineering team makes sure that every piece we manufacture is put to the test in our very own unique testing laboratories, to ensure that they exceed all international conventions and standards before it reaches our customer's hands. You do not have to take our word for it though, our processes are checked regularly by third-party inspectors, per our ISO 9001:2015 certification requirements.
3. Consistency
Quality is in our DNA. Our manufacturing facilities are ISO9001 quality compliant, and all our gears and parts are manufactured to precise specifications from top quality materials. Permanent records are kept on each gear drive we make for future reference when quick and accurate replacement is required.
4. Regulations Compliance
All gear processing is made in-house; including gear blanking, tooth generation, heat treating, and gear finishing. This way, we can assure our customers that the specifications and quality of our products are compliant with regulations.
5. Superior Quality
Only the best or nothing at all. We are proud to design and manufacture some of the most complex, longest lasting, and critical components in the industry. We can provide solutions for every need in cooling, pumping, gearing, and drive shafts.
6. Customer Service
As global leaders in the industry, we are privileged to work with some of the biggest customers out there. We put the same amount of care and service into every product we offer, so no wonder we have so many repeat customers. We pride ourselves most in providing top-notch customer service that will make your experience even more enjoyable.