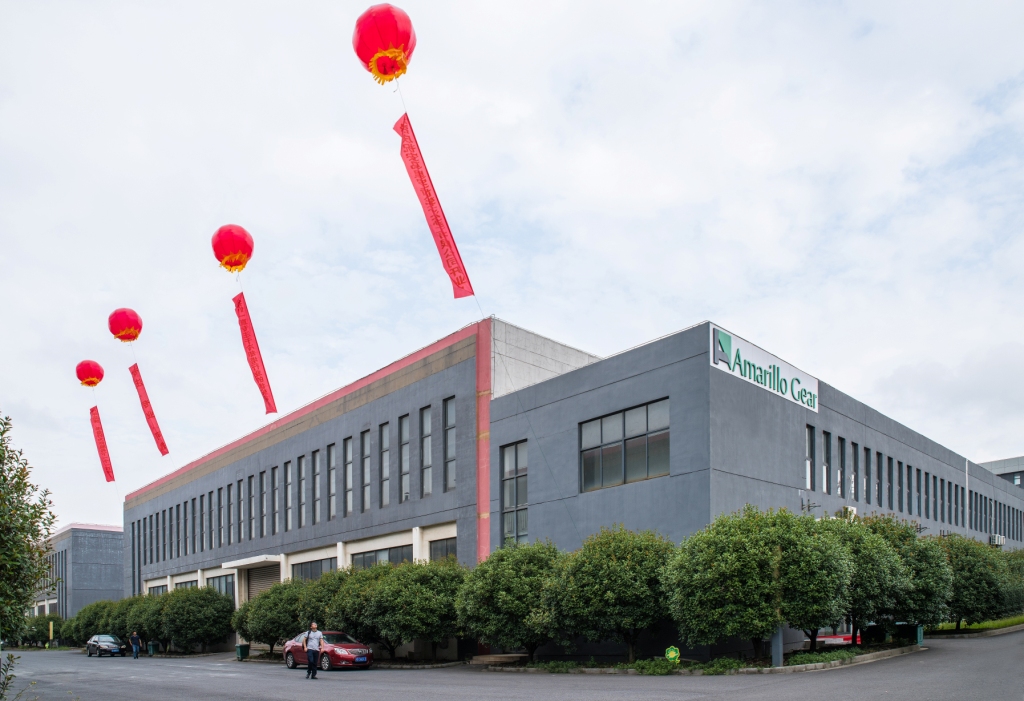 Amarillo Gear (Jiangsu) Co. held an open house in September to celebrate its entrance into the business community in Changzhou City, Jiangsu, Province, China. Amarillo Gear (Jiangsu) is a wholly owned subsidiary of Amarillo Gear Company LLC, Amarillo, Texas, U.S.A. and is a Marmon/Berkshire Hathaway company.
Amarillo Gear (Jiangsu) manufacturers and supplies the Amarillo Gear's Global line of right angle gearboxes specifically used to turn a large axial fan in wet cooling towers. If you need higher ratios and more power, our Global double reduction gearbox is the perfect choice. Reduction ratios range from 7.5:1 to over 18:1. Power ratings start at 45 kW and exceed 342 kW.
Our Global is designed and tested using years of experience at Amarillo Gear Company. It is a proven design able to provide years of reliable service. It is manufactured under a strict quality control program replicating the same system that Amarillo Gear Company uses in the U.S.A.
Amarillo Gear (Jiangsu) is able to supply new double reduction right angle gearboxes to its customers in the Chinese mainland & Taiwan, SE Asia, India, Europe, the Middle East, and other regions of the world. Complete service and support for the Global product will be offered by Amarillo Gear (Jiangsu) and its parent Amarillo Gear Company.
For more information, please contact us at info@amarillogearjiangsu.com